It's so easy to use your discount code! You can apply your promo code or coupon code before you checkout:
Go to the

Basket page

before checkout

You'll see a link to the right of your list of items that says 'Add Discount code / Gift card / Referral'

Click the link to show a discount code field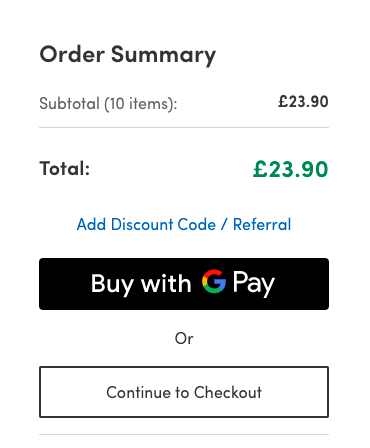 Enter your code in the 'Voucher code / Gift card' box (don't include any spaces)

Press 'Apply' before continuing to checkout.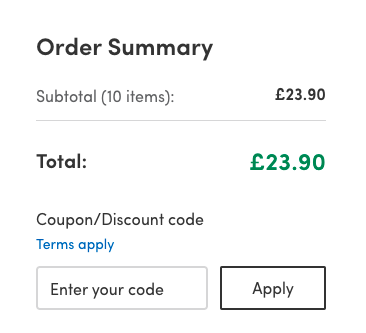 See here to troubleshoot if your code isn't working.
If you haven't received the new subscriber discount code, please check your spam or junk folder as they do sometimes get caught there.